I thought I'd write about this after the media hype died down a bit because things can get flared in the heat of the moment.
Gwyneth was recently voted 10 most hated celebrities in a poll by Star Magazine and even topped Chris Brown to #1!
Very soon after she was voted by People Magazine as the Most Beautiful Woman in the world.
Personally I thought both titles were quite over the top but depending on your personal opinion of her one or both of them could be true!
But I didn't understand the outrage from the numerous bloggers that wrote in her defense from being voted most hated.
The lighter, superficial prism of celebrity/fashion life liberally and creatively uses words. It is -est, -issimo, and as Rachel Zoe says beyond.
But we don't quibble with her saying that
beyond
is actually a preposition and not an adjective therefore not appropriate
to describe a jacket and only just qualifies to describe
the fourth dimension.
So when someone says they hate someone,
it is the same as when someone says that they are absolutely in love with James Dean.
Come on people, how can you be in love with a dead gay guy you never met? But most of us understand the gist.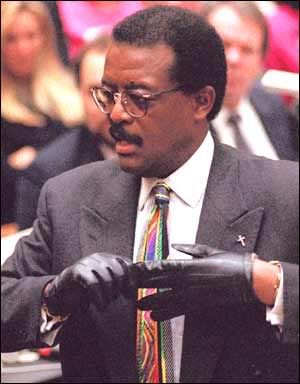 Via
It is a modern figure of speech and since when did people who are engaged in the celebrity world become all Johnnie Cochran and start disputing and elucidating the usage of the word hate?
I don't like the word myself but there are other things to get into an uproar about...Those same people rarely mention the affairs of Syria or Turkey for example.
Funny enough, the opinion you hold of her is almost irrelevant.
We all are going to have different impressions of her
.
That's what makes things interesting.
Imagine if we all agreed on everything,
we'd have nothing to talk about.
I love chocolate!
Me too!
Pause
Via
I love Gwyneth!
Huh?
(Proper conversation takes place.)
But the fall out for me was the usual prescriptive editorials on the opinions women have of her.
In fact, the editorials were just as infuriating as Samantha Brick's comments.
The most common and infuriating one was that if you didn't like her you were automatically jealous of her.
Gawwwd.
I am sooo friggin' bored of that standard reflex excuse.
Why is it that when one woman doesn't like another woman,
we are assumed to be jealous?
Don't get me wrong, I am no spring chicken so I do know that jealousy exists. But g
uess what, sometimes you just don't like someone.
It is a visceral science that is still in the amoebic stages and it has only just come up with the pheromone theory of attraction.
Via
Pepe le Pew didn't get women with his subtlety nor his accent.
It was his skunk spray pheromones.
But when we don't like a male superstar no one says that we are jealous of them.
A lot of things can be misconstrued
but this is a woman who has publicly called her grandmother the c word.
So it is odd that people are dismayed at the dive of her star power.
But I think the piece that Sulky Kitten wrote about Gwyneth Paltrow displays what people find annoying about her and you should read if you haven't already whether you are or aren't a fan of hers.
It is absolutely hilarious!
But most times the science of liking just doesn't make sense.
Just like when you had that sweetest boyfriend who would do anything for you yet he just annoyed the hell out of you
and you dumped him for the guy who was a total jerk
.
And if I am going to be frank and IMHO,
I don't think Gwyneth Paltrow does incite much jealousy based on people's reactions from conversations I have had about her.
She is an accomplished actress and makes a great quinoa salad and good on her. I applaud her energy and ambition.
Via
I am sure we all have our opinions on the seeds of jealousy.
I think a
lot of jealousy is to do with something we fear and we flip it and reverse it and we project that onto someone or it is something that you think is completely unachievable and we resent someone.
Yes, she is rich and famous and has gone out with Brad Pitt.
But so has Jennifer Aniston and Angelina Jolie.
They are equally as wealthy and with political and marketing clout
yet while they also have their detractors they are no way nearly as disliked as Ms Paltrow.
People say her Goop website and the goody two shoes and superwoman aspect of it is patronizing.
But Angelina Jolie is a UN Goodwill Ambassador going on human rights trips to the Congo with William Hague and people don't criticize that half as much so it can't be that either.
But ceteris parabus or like for like,
beauty, fame and fortune are not the reason for the unpopularity of Gwyneth Paltrow.
This is hardly a scientific and statistical study but most women I know agree that the one of the least sexually threatening celebrities out there is Gwyneth. In fact, I rarely hear from men that they lust after her in the same way they do Angelina. So I find it so interesting that a woman who theoretically is less inclined to take your partner away from you is less popular than someone like Angelina who has a high success rate.
Society always points the metaphorical finger and accuses of women being so bitchy!
We get it off our chest and then we move on with our lives.
But men seem to wage wars or
digest their differences with violence.
Bitchy is better than bellicose all day long.
Via
So the next time someone accuses you of being jealous of another woman when you express your dislike.
I suggest you reply, "Oh bitch, puh-lease."
And when they give you a funny look, clarify and tell them you're not calling them a bitch but requesting that they do.