It's actually all my fault...
but it is called daily for a reason.
But like a woman who doesn't leave a spouse because of an extracurricular liaison but for leaving a dirty sock a few inches of the laundry hamper, I can't handle it anymore.
No, not your grill but mine.
That's right Madonna, you have managed to get up in my grill.
I know that famous people hate being people's role models blah blah blah but get over it. You are, whether you like it or not, actively involved in processing images that the rest of us hoi polloi refer to and mentally file under our own private pinterest in our pysches.
When you wore or unwore that shocking outfit in your concerts in Miami, I said nothing. Did nothing.
I can out bitch many a bitter ageing queen but for old time's sake I didn't even dream of posting on Facebook and putting a scathing comment about you for old time's sake.
In fact, those pics are so bad I dare not reprint them but for those who don't know what I am talking about, click here.
I was minding my own business today and you did it again.
You were the first woman that I had never met that I looked up to.
You are the reason that I look like crap in most of my teenage photos because I did the teased rainbow-esque fringe with black rubber bands up to my elbows.
I did that for you Madonna.
I freaked out my parents by singing Like a Virgin out loud and got severely questioned about the source of the lyrics.
But I can not handle you looking like a rich, bloated, bulimic teenager on a reality show anymore damn it.
I am conflicted. I feel hurt and almost mad at you.
Is it because you are reminding me of my own fleeting journey from youth into the purgatory zone of middle age?
Is this projection?
Perhaps...
But no, you can do better.
Don't whine and say that you are getting older and
don't have the same pulling power as a young'un.
who are similar in age to you.
They still look great and turn heads not
purely due to fame but beauty.
This is embarrassing already.
I understand, I would duck as well Lourdes.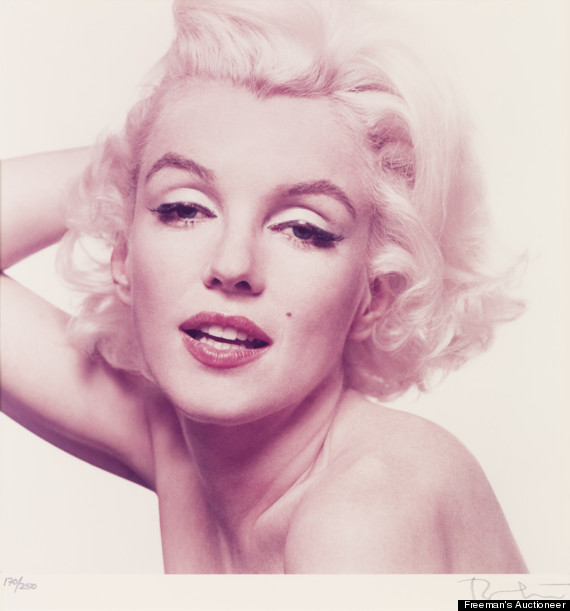 Her last photo shoot Via
I have even heard that an early demise for a beauty is a mixed blessing as it was for Marilyn Monroe who shall always be remembered as she was at her untimely death.
Now don't get me wrong, I wish you a long, happy, healthy life but please don't make me resent you.
Make use of your amazing figure and go ask Giambattista Valli to make you a few outfits.
Or even Karl - he loves a muse.
Ok, so maybe not that kind of a muse.
But this kind.
Via

Even someone like Ines gets a little help.
Or if you want to get some headlines in because you are a practical woman, go and do a fashion line with John Galliano or something.
Imagine the press you would get with that collaboration!
I can see you thinking,
"Hmmm, how will get I into the papers next week??"
Now whatever you are thinking Madonna, stop it!