Please indulge me sharing with you one of my dream purchases if I won the Euromillions. Most of us have an imaginary spending list with the possible windfall; gifts to family and friends, charity, upgrade of certain items, etc.
But there is one item after I complete the list which I would purchase probably a week after my win.
No it isn't a yacht.
Those who have one say the best day of your life is when you buy your yacht and the second best day is when you sell it.
My extravagant item would be
the Zip Necklace by Van Cleef and Arpels.
It is a work of art and true original design.
Its dual function of both bracelet and necklace tickles my penchant for items that are flexible and multipurpose.
The original idea of the zipper necklace was from a conversation that the Duchess of Windsor had with one of the members of the Arpels family. The zipper was a rather new revolutionary invention and was not as ubiquitous as it is now.
Via inventors.about.com
It was only patented in 1917 and used mostly for military purposes. It was considered very gruff so creating a fine jewellry creation based on a zipper was truly ironic and now iconic.
In 1951, the necklace finally became a reality after being a simple idea mentioned in 1938. There are no public pictures of her wearing the piece but she is known to have worn it to several famous dinner parties. As she was so fashion forward, she apparently wore it backwards. Say what you like about her but she was chic.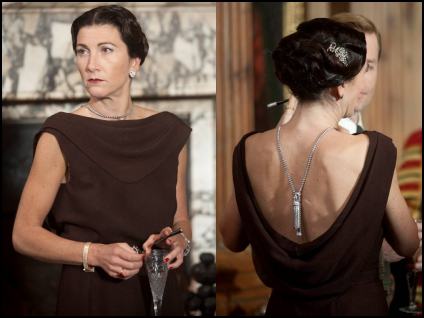 Via Fashionera.com
The original piece was slightly different to the present modern reinterpretation.
Via VCA
It was only a necklace back then but was flexible how it hung and how you wanted the fall of the zip on the collarbone.
Now, it can be worn both as a bracelet and a necklace.
There is a separate necklace extender as seen in the picture above.
I haven't seen this piece on the runway or on as many celebrities as I would have thought that could easily borrow the item for the Oscars or a movie premier.
How could she be so miserable with that hanging around her neck?
At least she chose a drink to match her necklace.
Marisa Berenson wearing it just like any other accessory.
I love how decadent the piece is and yet it doesn't seem to overwhelm the woman or an outfit.
the Dalmatian seems more of a trendy accessory than the Zip.
The current starting price for the item is about $1.6 million but remember that it can be both a bracelet and a necklace so
I wouldn't feel too guilty about getting it...
But I would be most interested in knowing what extravagant item you have on your wishlist!